⛰️ Dream Job Alert. Now Hiring in Yellowstone National Park. ⛰️ (Yellowstone National Park, Wyoming)
Photo Gallery
⛰️ Dream Job Alert. Now Hiring in Yellowstone National Park. ⛰️ (Yellowstone National Park, Wyoming)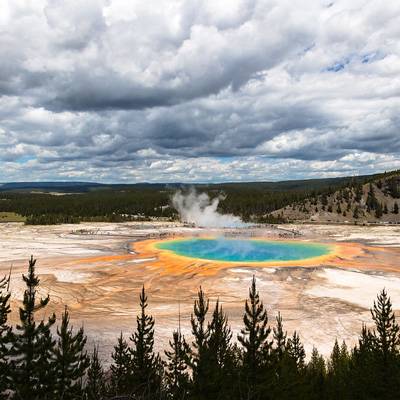 | | |
| --- | --- |
| Job-Type | Full-Time |
| Salary | Starting at $14.25/hr |
| Phone | 307-344-5324 |
Ads Description
Imagine how great it would be to move to Yellowstone National Park for a season. The park is known as a vacation destination, but did you know it's also an inspiring location to live, work, and explore? Yellowstone can be the perfect landing spot for those seeking a simpler way of life.
For $16.20 per day seasonal employees are guaranteed dormitory-style housing that includes Wi-Fi (limited bandwidth), laundry, utilities, and all meals (Room & Board costs are charged biweekly through an automatic payroll deduction). Unfortunately, we cannot accommodate pets or families in our dorm-style housing.
Now Hiring
Restaurant Staff $14.25-$15.25/hr
Compensation Package:
Time and a half paid above 40 hours
In-park housing for a low cost including Wi-Fi (limited bandwidth) and all utilities
All meals provided for a low cost including breakfast, lunch, and dinner
Low-cost/discounted medical services at three urgent care clinics within the park
No Wyoming state taxes deducted from your paycheck
Free laundry
Free Employee Recreation Program
$350 Referral Bonus for EACH person you refer who gets hired
Up to 50% off lodging and camping for you plus your friends and family at all Xanterra Parks locations
15% off Verizon Phone Service/Products
20-30% off Food and Beverage products and 30-40% off Retail items at all Xanterra Parks locations
Businesses in 5 different gateway communities offer employee discounts
About Us
We are the primary concessionaire in Yellowstone and offer seasonal and year-round positions in guest services, housekeeping, kitchen, food & beverage, and more. Learn new skills, develop a strong work ethic, and grow your career. Most jobs we hire for are entry-level: no experience needed!
What You Need to Know
The summer season runs through October.
We provide free transportation from Bozeman to Yellowstone National Park on your check-in and check-out days. You are responsible for your transportation to Bozeman, MT.
Listing ID: 7876421cfe9cb338
Location
Yellowstone National Park Oregon 82190
Contact Owner
Complete the form below to send a message to this owner.